Women's History Month is a celebration of women's contributions to history, culture, finance, and society. It has been observed annually in the month of March in the United States since 1987. While it's important to celebrate women's history during the other 11 months too, during March we can remember the sacrifices made by women, for women to help make our world, country, and community, a more inclusive place.
To close out this year's Women's History Month, we are remembering an original personal finance influencer.
Long before internet and social media became minefields for personal finance gurus giving budgeting tips and money hacks, there was Sylvia Field Porter. Ms. Porter got her start after the Great Depression, writing a column about government bonds. She then moved to the New York Post, where she attempted to demystify the complex concepts and language around personal finance for normal people.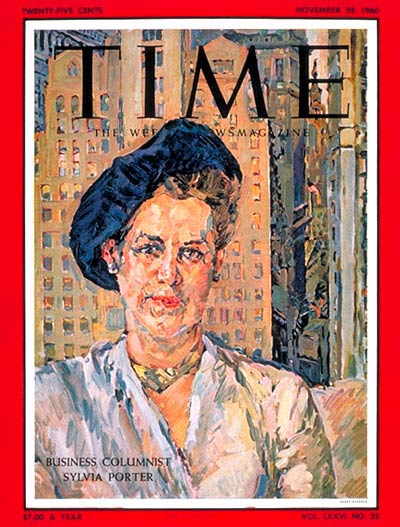 Being an economist, journalist, and a prolific author, she wrote a syndicated column for Ladies' Home Journal, where she offered advice to housewives and women, encouraging them to be more involved in their finances. Before her death in 1991, she published several books on the topic of money and personal finance, all with the aim of translating what she called "bafflegab" (the complicated language we often use to talk about money) for the general public.
We believe that investing should not involve complex language or be complicated to understand. So, following Ms. Porter's lead, we try our best to simplify the language, concepts & process of real estate investing through a private equity fund like ours. It's also our goal to keep our investments accessible to small and large investors alike. To sum it up, if conveyed simply one can learn the basics of investing in ten minutes, but it takes a lot to keep one's emotions in check for long periods of time, to succeed.