Everyone these days have probably heard the terms fiscal policy and monetary policy, but what exactly are they?
Fiscal policy and monetary policy refer to the two most widely recognized macroeconomic tools used to influence and manage a nation's economic activity. The CFA Institute defines monetary policy as central bank activities that are directed toward influencing the quantity of money and credit in the economy. Whereas fiscal policy refers to government's decisions about taxation and spending.
So, when we hear fiscal policy, think U.S. government, and when we read about monetary policy, think Federal Reserve or other countries' central banks. Both these policies can be neutral, expansionary, or contractionary.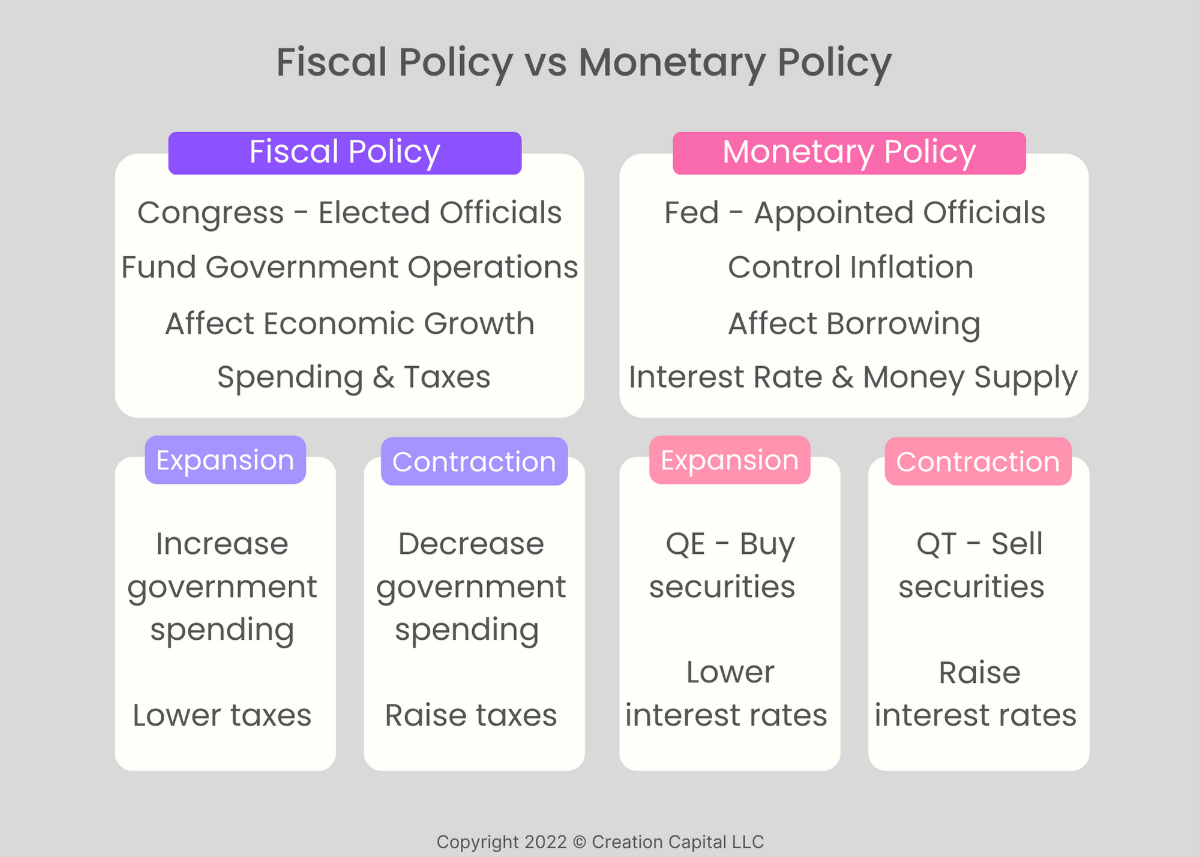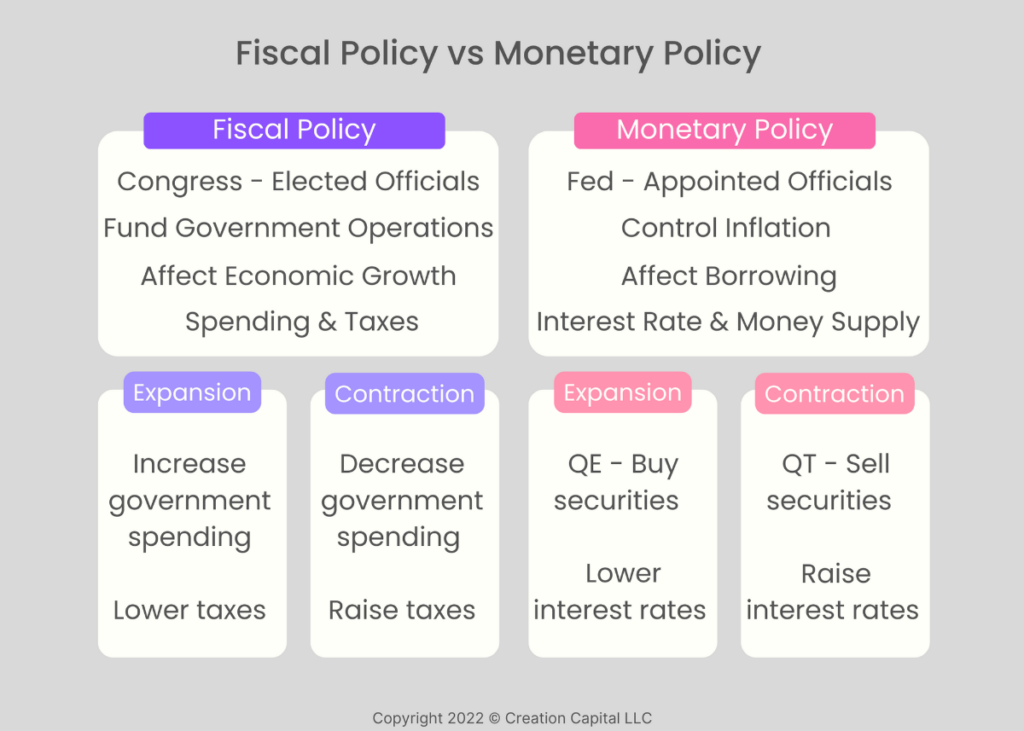 Currently in the United States the Fed is on top of things, but task of getting inflation back to the 2% target remains extremely daunting, both practically and politically. Recent economic indicators suggest that growth has slowed but the economy is still not in recession. Falling of energy prices (though a bit slowly in our opinion), decelerating core inflation, declining wage inflation might look like the beginning of a soft landing. Far from it…..why?
Low unemployment rate of 3.6%. The Fed will have to push the unemployment rate significantly up to get to their target of 2% inflation. Historically, even a 0.5% increase in unemployment would probably mean a recession.
Fed needs to be confident that pushing inflation back down is on a sustainable basis. Officials won't stop tightening until they're highly confident (higher than 80%) that they've done enough to bring down inflation, keep it low and stable, and that easing back financial conditions will not lead to a rebound in inflation.
Apart from pain of job losses and economic contraction, tightening also creates political challenges for the Fed. The interest it pays on bank reserves exceeds the return on its holdings of Treasury and mortgage-backed securities. If interest rates continue to evolve the way Fed expects, the central bank (as per their own estimates) could start losing money in Q4 of 2022, and post considerable losses in 2023. Fed losses, which eventually will be at the taxpayers' expense, could create some political challenges and raise questions that Fed breached the boundary between monetary policy and fiscal policy. 
Conclusion
We think, recession is imminent and it's more about when than if. Historically, the stock market has peeked about 6 months to a year before the start of any recession, since 1970. During these previous recessions, the average decline has been on an average 33 percent from the pre-recession peak. Based on historical data, current economic indicators, and select forecasts we follow…..we expect to see a further decline of 10-15% from current levels, and recession to hit by early 2023, or even as soon as end of 2022