Phoenix is an immortal bird associated with Greek mythology (with analogs in many cultures) that cyclically regenerates or is otherwise born again. Most cultures associate phoenix with the Sun, and it obtains new life by rising from the ashes.
Back in 2020 the COVID pandemic pretty much brought the entire world to a standstill. Lot of lives and livelihoods were lost during those dark times. Just as the phoenix rises from the ashes, our sheer resilience has brought us all out of the doom and gloom of this pandemic. Unfortunately the lives that were lost can't come back, but for all of us who are still here, the livelihoods that were lost or paused have come back to a large extent. One of the top 3 sectors that were affected by the pandemic was retail. As per NRF (National Retail Federation) the retail sector supports 52 million American jobs, whereas it directly employs 32 million Americans, making it the largest private sector-employer in our economy.
Based on the data, and market insights, we know that retail sector has risen from the ashes and emerged as one of the hottest sectors for employment and real estate in the United States. Is this trend here to stay? Let's take a look at some data points and top retail trends in 2023.
Rebound in brick-and-mortar retail sales in this past year is expected to also continue in 2023. Although soaring inflation, high interest rates, and labor shortages will continue to remain headwinds, high construction costs and tight availability ensure that retail fundamentals will remain stable.
While the retail workforce has stabilized after sky high quits and job openings in late 2021 and early 2022, it has come at a cost. Retail wages went up 6.0% in 2020, 4.9% in 2021, outpacing overall wage growth. As of Q3 2022, wages were still moving up 4.6% YOY, according to U.S. Bureau of Labor Statistics. Despite higher pay, retail workers still appear unsatisfied.
Retail sector is addressing this labor shortage and high wages with technology. Example, restaurants are using robots for simple tasks in the kitchen, retailers are using robots for inventory scanning and pick-up, supermarkets and large retailers are using self-checkout, autonomous checkout, expanded payment options to enable friction-free retail experience to consumers.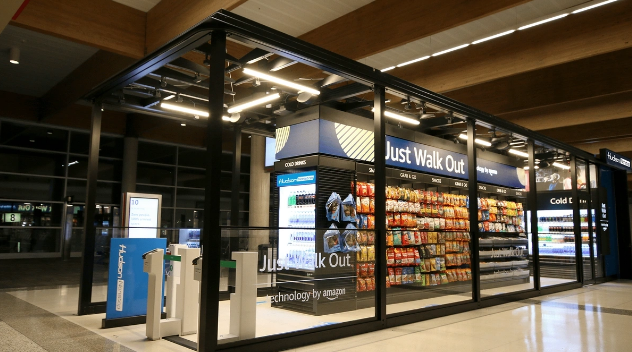 Positive net absorption, rising rents, lower vacancies that are largely driven by the lack of new supply will help buoy retail sector in 2023. Retail deliveries have reached record lows over the past 3 years, a trend that likely will continue in 2023. In addition, more than 50 million sq. ft. of retail space (mainly enclosed malls) have been removed from the market since 2003, including 10 million sq. ft. within the past 5 years. Inflated development costs also slow down new retail projects coming to market. Overall retail real estate fundamentals should remain resilient despite economic challenges later this year and maybe next year.
Consumer demand for same-day-delivery rises, moving it from a nice-to-have feature to a must-have feature for online retailers. According to a recent PwC report, more than 40% of consumers say they'll pay more for a product if they can get it quickly and conveniently.
Conclusion:
In our opinion retail growth will slow in the near future due to economic conditions, however demand for prime spaces in dense trade areas similar to the ones we're acquiring in our fund will continue to exist. Medical office is another sector we will also focus on moving forward.
Collective thinking benefits all. What are your thoughts & insights for 2023? Please share them here or email us
References: https://nrf.com/ – https://www.cbre.com/insights/ – https://www.wikipedia.org/