Working towards our financial goals is great. If we keep working at it and continue to take action, the results could be phenomenal. But how about reaching our financial goals and make a positive impact? Priceless!! There is a lot of buzz these days about impact investing, so what exactly is impact investing?
Impact investing refers to investments made with the intention to generate a beneficial and measurable social or environmental impact, alongside a financial return.
Why Impact Investing?
Impact investing challenges the long-held views that social and environmental issues should be addressed only by philanthropic donations, and that mainstream investments should focus exclusively on achieving financial returns. Impact investing offers diverse and viable opportunities for investors to advance social and environmental solutions through investments that also produce financial returns.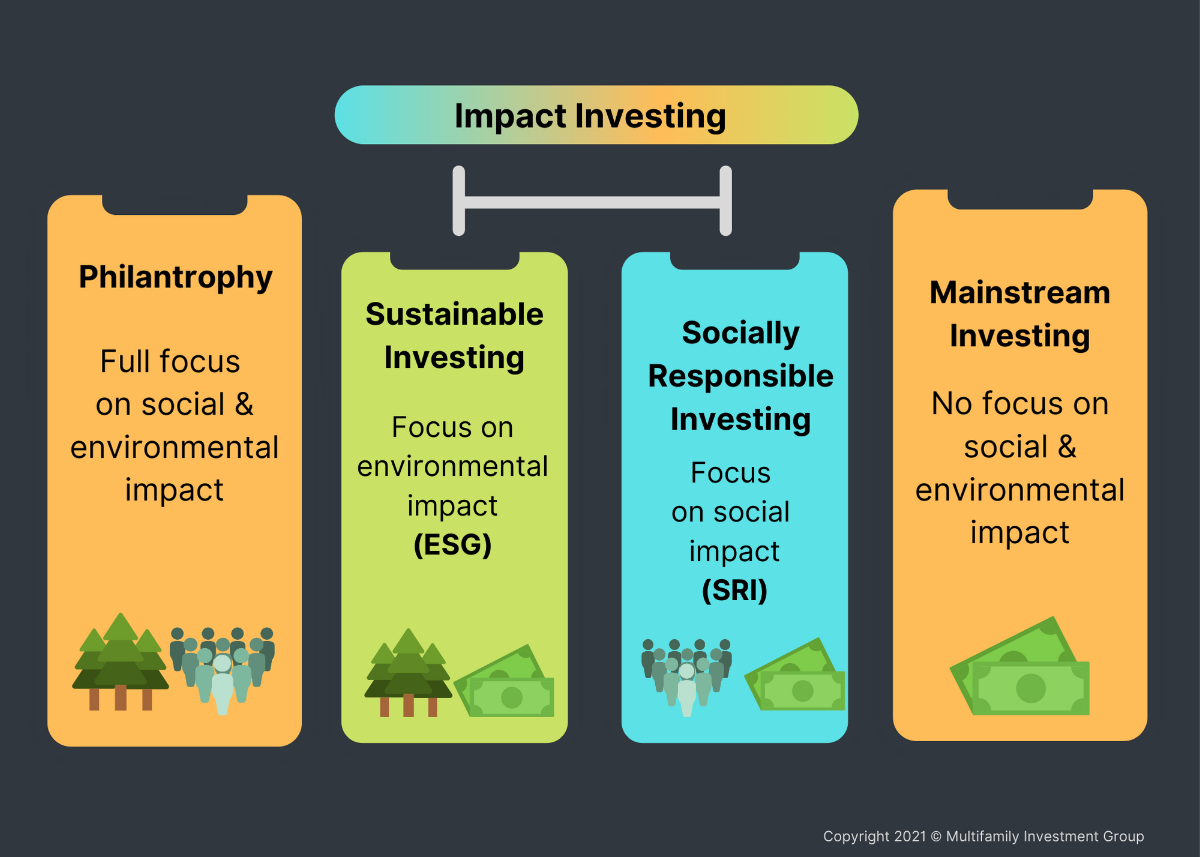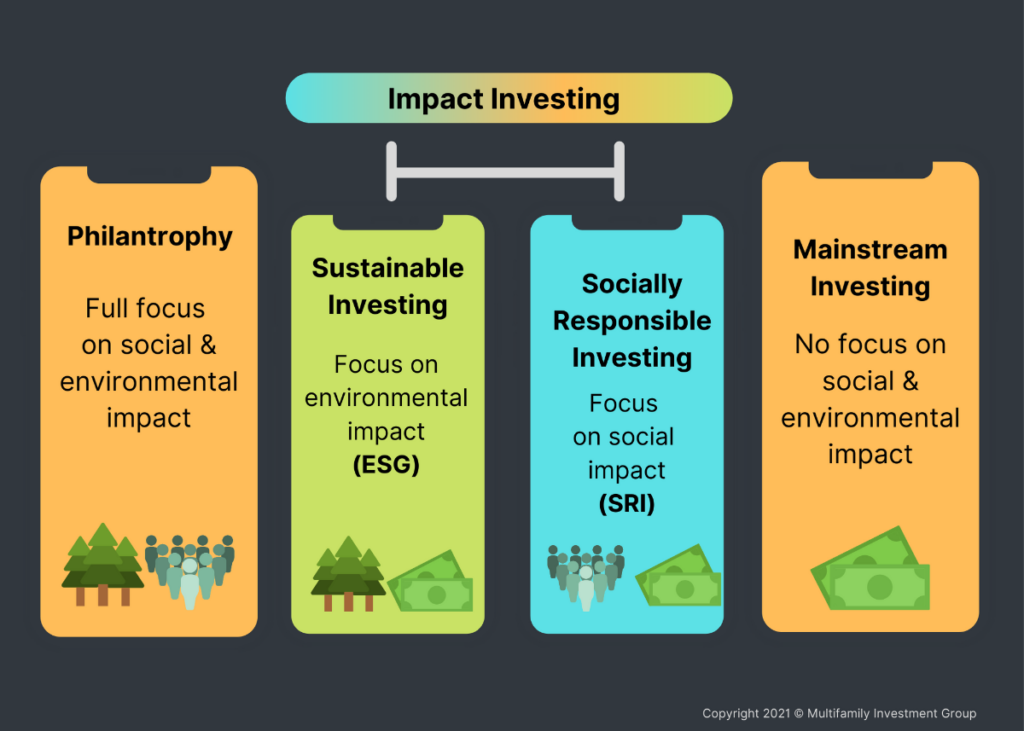 Core Characteristics of Impact Investing
Intention to have a positive social and/or environmental impact through investments
Investments are expected to generate a financial return on capital. These returns may range from below market to risk-adjusted market rate, across various asset classes.
Commitment to measure and share social and/or environmental impact performance and progress of underlying investments.
Many types of investors are entering the growing market of impact investing. This has attracted a wide variety of investors, both individual and institutional.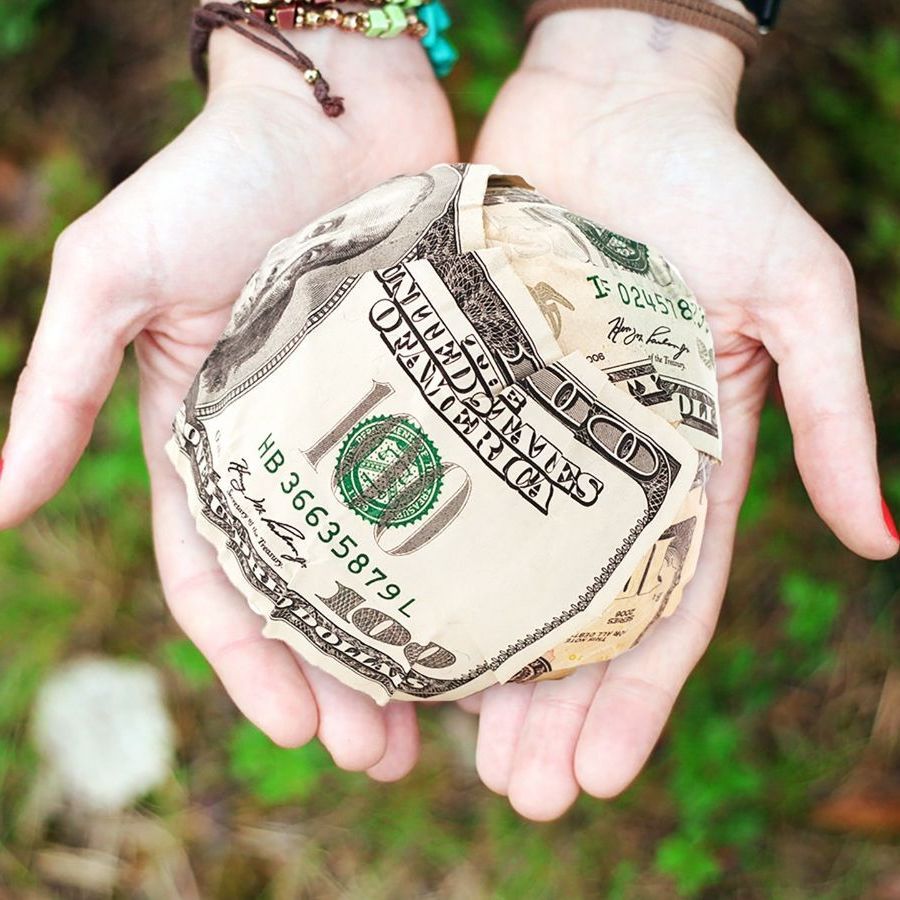 Individual investors and family offices
NGOs, private foundations and religious institutions
Development finance institutions
Diversified financial institutions and banks
Pension funds and insurance companies
We believe, investing in value-add Class C and B multifamily and net-lease assets is a form of impact investing. When we add value to such a multifamily asset, it directly impacts social and environmental goals. Green upgrades that we undertake are replacing old roofs, adding LED lights in the community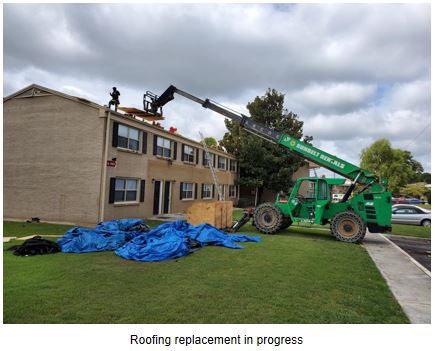 and breezeways, updating normal faucets and toilets to low-flow green ones, add a pet park, upgrade outdoor hangout areas, these not only help the environment, but also bring a sense of community and interaction within the residents. It offers relatively modern amenities to residents at an affordable rent, compared to newly constructed apartments. We've also started underwriting net-lease real-estate investments like dollar stores, auto stores, pharmacies, quick service restaurants, flex industrial, which we believe are key economic and employment drivers near class C and B communities. Investing in Opportunity Zones is also a great way to affect social change and make a market return.
As real-estate investors, if we could make a risk-adjusted market return, plus affect change for the greater good, we're all in…….are you?
Reference: "Impact Investing" www.thegiin.org