When someone buys an Apple product or a Tesla car, they aren't primarily doing so for their advanced features, ease of use, cutting edge design, stylish looks, but because these companies challenge the status quo. Their customers believe in what these companies believe in. Phones, tablets, cars, battery packs are just means to bring about that change….it's the why, that really matters. This led us to think, what's our why?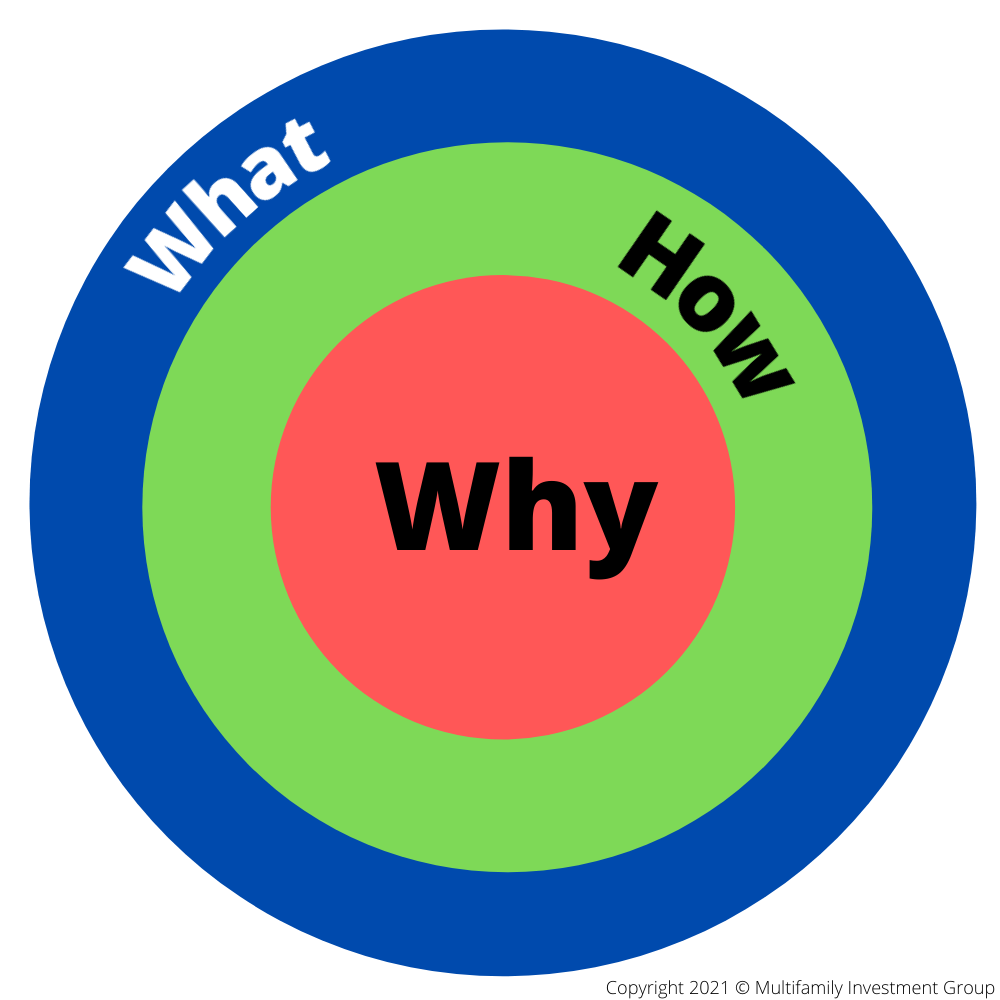 Why – Empower people to live life to the fullest.
How – Achieve financial freedom and create wealth.
What – Invest with us in commercial real estate for cash flow and growth.
We believe in this inside out approach, by focusing on the why.
Keeping focus on our why – to empower people, we believe, the path to that is by achieving financial freedom and creating long-term wealth, with the least amount of risk. We also believe that by investing in US Commercial Real Estate (CRE), we could get to our why with the least amount of risk.

We currently focus on 2 CRE asset types, Multifamily and Single Tenant Net Lease (STNL). We've talked about investing in value-add multifamily properties earlier. Let's talk about investing in STNL.
Single Tenant Net Lease (STNL)
Net Lease properties are often very attractive to investors who are seeking out an investment with consistent cashflow, equity-building returns over a long period of time. Net leases are usually structured anywhere from 10-30 years, so they can be an opportunity for consistent, long-term risk adjusted earning potential, from the investment standpoint. Net leases are unique from other types of commercial investments as the operational costs, taxes, and insurance are typically passed through to the tenant to absorb as business expenses. Thus net lease properties are often referred to as Net Net Net (NNN) properties, because each "N" signifies an expense that the tenant pays, in addition to their monthly rent.
N = Annual Property Taxes
N = Insurance Premiums
N = Maintenance and Upkeep Costs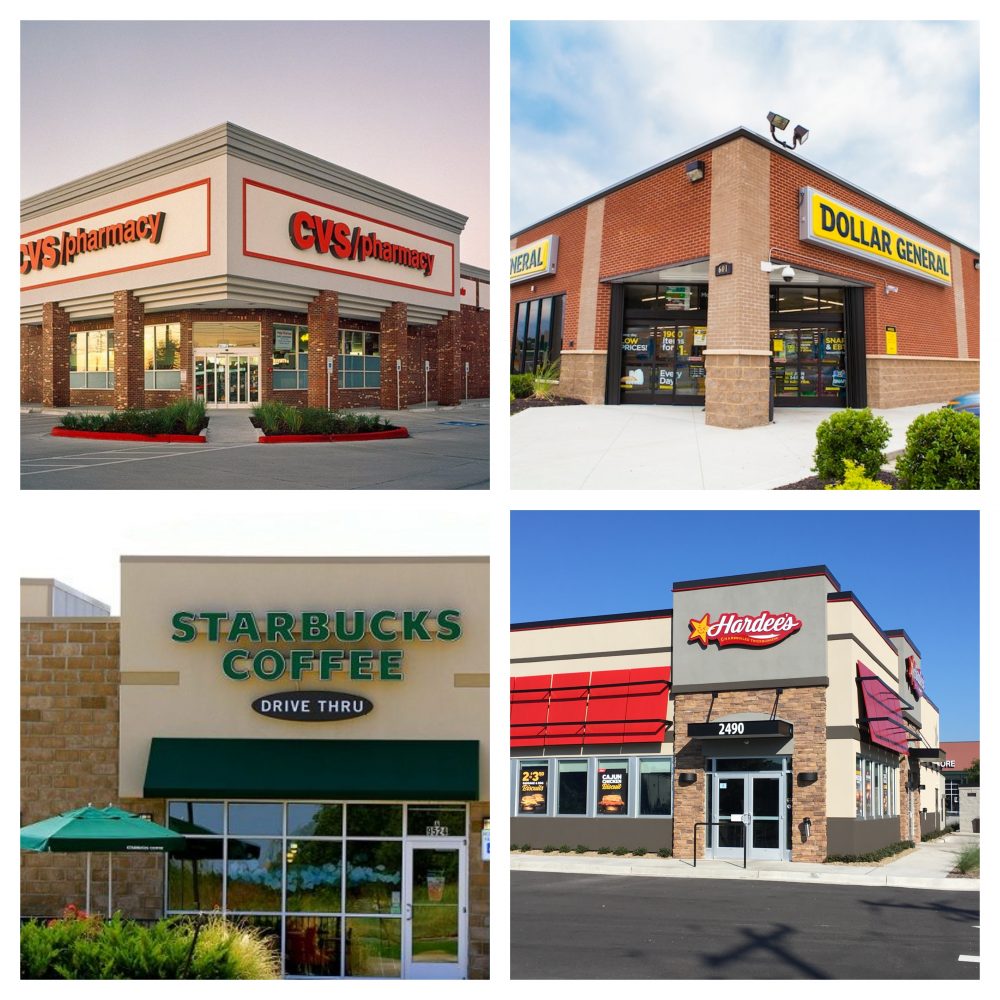 A NNN or NN or N lease property could be a strip center with multiple tenants or a single tenant property like Dollar Stores, QSR Restaurants like McDonald's, Starbucks, Pharmacies like CVS, Walgreens, Auto Repair Shops like Advance Auto Parts. We like STNL properties as they're low-risk, backed by a solid corporate guarantee and, offer a steady income stream.
A STNL property may be perfect for you if:
You're looking for a relatively low-risk, income producing property investment.
You want to build equity in your investment portfolio.
You want to transition into an investment with more passive income potential.
You want to diversify your portfolio by adding another income stream.
You want an investment property with consistent returns over a long period of time.
You're looking for significant tax advantages in a 1031 Exchange or otherwise.
Creating a pipeline of multiple passive income sources, will not only create multi-generational wealth, but will also give you free time to do things, that matter to you the most. We believe, if we all focus on our why, and work diligently towards it…the how and what will surely fall in place.